Aorus


X5 V6-CF2 NVIDIA GTX 1070 8GB GDDR5, 15.6" 120Hz LED, Intel Core i7-6820HK Gaming Laptop
15.6" AORUS X5 v6-CF2
120Hz G-SYNC 1920x1080
i7 6820HK
NVIDIA GTX 1070 8GB GDDR5
256GB M.2 PCIe SSD
1TB HDD
16GB 2400MHz DDR4
Windows 10 Home (64-Bit)
2yr Warranty
Stock Code: LT-02E-AU
EAN: 4719331933500
MPN: X5 v6-CF2
Manufacturer: Aorus
Supported by the biggest tech community forums.overclockers.co.uk
Direct Service Hotline
+44 (0)1782 44 44 55
Product information:
X5 V6-CF2 NVIDIA GTX 1070 8GB GDDR5, 15.6" 120Hz LED, Intel Core i7-6820HK Gaming Laptop
NVIDIA® GeForce® GTX 1070: The Ultimate Performance
The new NVIDIA® GeForce® GTX 10 series GPU features the latest Pascal™ architecture, breaking the limits of laptop performance. The new GPU delivers not only the ultimate performance and efficiency, but also easily provides an immersive Virtual Reality (VR) experience and smooth high-res gameplay. Hardcore gamers can now possess over-the-top performance on the mobile platform with crystal clear, captivating motion graphics, and jaw-dropping visuals.
The Ultimate PC Gaming Platform
Get Game Ready with GeForce® GTX. GeForce GTX delivers the fastest performance, with the most advance gaming technologies (NVIDIA GameWorks™) and the best gaming ecosystem (GeForce Experience™).
• NVIDIA® Ansel: Ansel is a revolutionary new way to capture in-game shots and view in 360. Compose your screenshots from any position, adjust them with post-process filters, capture HDR images in high-fidelity formats, and share them in 360 degrees using your mobile phone, PC, or VR headset.
• HDR Ready: HDR Ready games and movies are rendered in rich, vibrant colours to deliver sharper and more realistic images.
• VR Works: Discover next-generation VR performance, the lowest latency, and plug-and-play compatibility with leading headsets-driven by NVIDIA VRWorks™ technologies. VR audio, physics, and haptics let you hear and feel every moment.
Overclocked CPU, with only One Click
For the ultimate gaming experience, overclocking is now available on X5 v6. With just one click, gamers can up the CPU performance from 3.6GHz to 4.0GHz with ease, experiencing the fastest performance the X5 v6 can provide. Along with the all new Intel® Skylake architecture and 14nm process, the 6th Generation Intel® Core™ i7 processor is blazing fast and efficient! This new processor not only consumes 78% less power than the previous generation, allowing you to safely and smoothly multitask each and every day, gamers also get to enjoy maximum CPU performance with one click!
RGB Fusion Keyboard: In The Dark There is Light
The all-new AORUS RGB Fusion features per-key RGB backlighting in 16.8 million colour variations, delivering virtually unlimited customization. Each and every key can be customized to light up only the required keys for each application, allowing the user to instantly identify which keys to press. Users can go a step further and setup animated illumination effects like breathing, waves, and ripples. Per-key backlighting can achieve not only practical benefits of quick identification, but also a unique visual experience and endless customization. The Fusion app can combine audio, backlight, and macro settings to profiles, and switch automatically between games or applications.
Tear-free, Super Smooth & Fast with G-SYNC
Equipped with NVIDIA®G-SYNC ground-breaking technology, X5 v6 delivers the smoothest and fastest gaming experience ever. The innovative G-SYNC can synchronize display refresh rates to the GPU in your gaming laptop, and eliminates screen tearing and minimizing display stutter and input lag.
M.2 PCIe SSD: The Next Storage Revolution
With mSATA technology limiting SSD's full potential; it's time to be out with the old, and in with the new! Perfected PCI Express SSD technology with the next generation form factor, M.2 is like a breath of fresh air to storage performance with its mind blowing speed! With a single drive reaching 2000 MB/s, game loading and system booting all happen in the blink of an eye. Being 4x faster than any traditional SATA SSD, the benefits are obvious: the faster it is, the better it is. All these are found in the X5 v6 which houses three 512GB M.2 PCIe SSD and one 2TB HDD, providing you a massive storage up to 3.5TB!
DDR4 RAM: Ultimate Memory for Ultimate Gaming
DDR4 RAM is a must have for any hardcore gamer. At a frequency of 2400 MHz, it runs high-resolution games faster and smoother than ever before. Not to mention with a single stick of DDR4, you can have a max capacity of 16GB, double that of DDR3. The X5 v6 houses four of these, reaching a maximum memory storage of 64GB. Using less power at only 1.2v, DDR4 in turn generates less heat in your machine, possessing the trifecta required of RAM for the ultimate gaming experience!
HDMI 2.0: True 4K Ultra HD
The incorporation of HDMI 2.0 brings screen resolution to the next level. Unlike HDMI 1.4 which only supports 8-bit colour up to 30 frames per second, HDMI 2.0 display is truly breath-taking. Supporting up to 18 Gbps transfer, the true potential of 4K resolution is realized through 12-bit colour and up to 60Hz refresh rate! See videos, photos, and games how they were meant to be seen, in true high definition!
*require HDCP 2.2 supported monitors
USB 3.1 Type-C: Quality of Life Upgraded
It is common to turn a USB a few times before it fits. But those days are over with USB 3.1 Type C! The Type C connector is universal, making connecting via USB no long a chore. Not only is it easier to connect, it's fast. USB 3.1 has twice the throughput of USB 3.0, transferring 100GB video in as little as 80 seconds. Through greatly improved data transfer speed and pluggability, USB 3.1 Type C puts a focus on the improvement of quality of life for a gamer's daily routine!
XSplit Gamecaster + Broadcaster: Cast your Game Anytime, Anywhere
Now set up your stage and share the greatest gaming moments with XSplit Gamecaster + Broadcaster! Fully optimized social media integration is ready for real-time chats-keeping you notified yet focused in the game. It takes just one click to stream your gameplay to Twitch. Host your game like a pro! The show starts wherever you flip open your AORUS X5 v6.
*Free 1-year XSplit Gamecaster + Broadcaster Premium License.
TriDef® SmartCam: Custom Stream Modding
To facilitate being the full streaming solution each AORUS includes TriDef® SmartCam software, you are now able to remove backgrounds without the hassle of using a green screen. Through the SmartCam application you can now apply live filters, and fully control your background, not only while streaming, but also through other video applications such as Skype.
Killer™ DoubleShot™ Pro: Full Bandwidth Utilization
Killer™ DoubleShot™ Pro provides unprecedented speed, intelligence, and control for systems with Killer™ Wireless adapter and a Killer™ Ethernet controller. DoubleShot™ Pro automatically picks the fastest network connection and sends all high priority traffic over that interface. All standard traffic is then sent over the other interface. This ensures the highest priority traffic will always be put on the fastest and most reliable link, giving you lag free gaming experience even while running multiple downloads the same time.
Super Thin & Lightweight: A Gaming Milestone
The flowing sculpted lines and quality matte black are scented with understated luxury without losing its original aggression. The aerodynamic streamlines connect expanded vents, giving the ultimate gaming flagship a breath of speed. Squeezing such smashing performance into a slim chassis takes tremendous expertise and the best thermal know-how. Own this ultimate gaming flagship to find out the top-tier craftsmanship.
30-key Rollover Anti-Ghost Keyboard
The full-size backlit keyboard creates snappy and responsive typing experience. AORUS 30-key rollover anti-ghost keyboard has been tested with major top ranking titles to eliminate possible conflicts between key combinations. Execute every stroke free of error. The excellent cover rate (official combos only) gives you pure edge in every game.
*Anti-ghosting does not include F1~F12 function keys.
Immerse with AORUS Audio
Enhance your audio experience with AORUS Audio. With 4 modes (games, music, movies, meeting) to choose from, the AORUS Audio provides you lifelike sound which allows you to immerse yourself in any usage situation. For example, the Game mode includes 4 other modes such as first-person-shooter (FPS) and racing and role-playing games (RPGs). Each sound is produced with accuracy and clarity, bringing battlefield to life.
OC Gauge Readies You for Any Challenge
The best policy to win any game is to make sure your system is 100% with you. OC Gauge presents the user comprehensive system information, including CPU & GPU loads, temperature, fan speed, network conditions and power scheme. A simple glance is all it takes to keep track of how your system works.
Features:
- NVIDIA GeForce GTX 1070 GDDR5 8GB.
- 6th Gen. Intel Core™ i7 Unlocked Processor.
- Overclock with Only One Click.
- AORUS RGB Fusion Keyboard: Per-Key RGB Backlight.
- FHD (1920x1080) 120Hz Display.
- NVIDIA G-SYNC: Tear-free, Super Smooth Display.
- M.2 PCIe Gen3x4: 2000MB/s.
- USB 3.1 Type-C: 10Gbps / 5V 3A.
- DDR4: 2400MHz up to 64GB supported.
- HDMI 2.0: True 4K at 60Hz.
- XSplit Gamecaster + Broadcaster: Professional Streaming Software.
- Killer DoubleShot Pro: Optimized Gaming Network.
Specification:
- Screen Size: 15.6"
- Screen Type: FHD 120Hz LCD
- Backlight: LED
- Screen Resolution: 1920x1080 (FHD)
- Processor: Intel Core i7 6820HK
- Processor Clock Speed: 2.7~3.6GHz
- Graphics Chipset: NVIDIA GeForce GTX 1070
- Graphics Memory: 8GB
- Hard Drive: 1000GB
- SSD Drive: 1 x 256GB M.2 PCIe
- Memory Supplied: 2 x 8GB 2400MHz
- Memory Size: 16GB (2 x8GB)
- Memory Socket: 2 x DDR4 SO-DIMM 2400MHz
- Max. Memory Support: 64GB
- Operating System: Windows 10
- LAN: Killer LAN
- Wireless LAN: 802.11ac
- Bluetooth Version: v4.1
- Webcam: Yes
- USB 3.1 Type-C Port(s): 1
- USB 3.0 Port(s): 3
- HDMI Port(s): 1
- Mini Display Port(s): 1
- VGA (D-Sub): 1
- Surround Port(s): 1
- Card Reader: SD/SDHC/SDXC
- Microphone Jack(s): 1
- Headphone Jack(s): 1
- Security: Kensington Lock
- Dimension: 272 x 22.9 x 390 mm (WxHxD)
- Weight: 2.5 Kgs
- Warranty: 2 Years
More links for

"X5 V6-CF2 NVIDIA GTX 1070 8GB GDDR5, 15.6" 120Hz LED, Intel Core i7-6820HK Gaming Laptop"
OcUK TV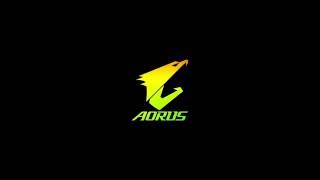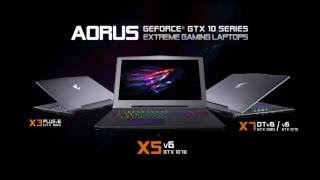 Product Specification:
| | |
| --- | --- |
| VR Ready | Yes |
| Size | 39.62 cm / 15.6" |
| CPU Type | Intel Core i7 |
| RAM | 16 GB |
| GPU - Graphics Processor | GeForce GTX 1070 |
| SSD | yes |
| Operating system | Windows 10 Home 64 Bit |
| Display resolution | Full-HD (1.920 x 1.080 Pixel) |
| HDD | yes |
| HDD capacity | 1TB |
| SSD capacity | 256 GB |
| Display-port | HDMI, mini Display Port |
| Bluetooth | yes |
| Wireless LAN | yes |
| LAN | yes |
| Card reader | yes |
| Keyboard backlight | yes |
| VRAM size and type | 8192 MB GDDR5 |
Customers also purchased: