Ducky


Year of the Dog Special Edition Black Cherry MX Switch RGB USB Mechanical Gaming Keyboard UK L
Limited edition of 2018 units
German Made Cherry MX Key Switches
Brand New Bezel Design
PBT Dye-Sublimation Keycaps
Diversified RGB LED Lighting Effect
UK Layout
Stock Code: KB-241-DK
EAN: 4713319662581
MPN: DKYOTD2018-AUKPHAZT1
Manufacturer: Ducky
Supported by the biggest tech community forums.overclockers.co.uk
Direct Service Hotline
+44 (0)1782 44 44 55
Product information:
Year of the Dog Special Edition Black Cherry MX Switch RGB USB Mechanical Gaming Keyboard UK L
Ducky celebrates this year's Chinese zodiac animal with a special design. Only 2018 pieces in existence, thus extremely rare.

Each limited keyboard's inscription plate is number registered to ensure each keyboard's uniqueness and adding more collecting value.

Designed and made in Taiwan.

Michael Chan who was invited to design the YOTD has been in the field of tattooing for 23 years and is known around the world as a tattoo savant.

The theme of this keyboard is headlined by the Xiào tian quan from ancient oriental mythology, with images of brave troops, lotus flowers and ghost heads done in ukiyo-e style to compliment the mythical dog. Zinc alloy is used to make the top cover, giving the product a solid and dynamic exterior. With a design so beautiful, the quality must also be great for the product to be special.

Ducky has consistently combined traditional art and modern technology together over the last several years, giving a sense of life, warmth and emotion to what is usually a soulless product.

German Made Cherry MX Key Switches

Ducky Year of the Dog offers a total of 6 different German Cherry MX RGB switches that have the life capacity of 50 million for each switch, a cross-shaped designed makes replacing keycaps easy.

Limited Quantity

Each keyboard has its individual number laser engraved, limited to only 2018 pieces.

Brand New Bezel Design

The brand new cutting edge design using Zinc alloy material. It is the most significant difference compared to the previous generation. With the PBT Dye-Sublimation tattoo keycaps, the YOTD's style is unique.

PBT Dye-Sublimation Keycaps

Uses high quality PBT Dye-Sub keycaps to withstand different tasks and increase product lifespan.

Diversified RGB LED Lighting Effect

Includes full backlit mode, breathe mode, color cycle mode, wave mode, rain drop mode and more. Added new light modes like Equalizer(EQ), Alpha and Tetris modes. User will be able to adjust the RGB backlit modes color and speed.

Advanced LED Technology

Uses 3528 SMD RGB LED, a bigger and brighter LED to enhance better LED performance.

Detachable USB Type-C Cable

This allows users to switch to their own shorter or a longer cable depending on how far away the computer is from their seating position.

Features

- Dynamic cutting edge Zinc alloy design
- PBT Dye-Sublimation tattoo keycaps
- Detachable USB Type-C interface
- German made Cherry MX RGB switches
- Ducky's exclusive reactive mode and LED zone customization mode
- Dual layer PCB
- Uses 3528 SMD RGB LED, a bigger and brighter LED
- We use back soldering LED to improve overall backlit performance
- Added Equalizer (EQ) mode and two new light modes
- Renewed the operate position of hardware
- Ducky Macro 2.0, the most powerful hardware available in the market
- DIP switches for FN position adjustment
- Mouse control function
More links for

"Year of the Dog Special Edition Black Cherry MX Switch RGB USB Mechanical Gaming Keyboard UK L"
OcUK TV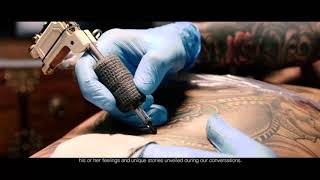 Product Specification:
| | |
| --- | --- |
| Keyboard size / type | Full-Size with numeric keypad |
| Switches | all Cherry MX, MX-Black |
| Lighting colour | RGB (adjustable) |