Elgato


HD60S 1080p 60fps Console Capture/Recorder Device (1GC109901004)
1GC109901004
1080P Capture
Capture at 60fps
Portable
Compatible: PS4/ Xbox One/ Xbox 360
Nintendo Switch and Wii U
Stock Code: CC-002-EL
EAN: 4260195391161
MPN: 1GC109901004
Manufacturer: Elgato
Supported by the biggest tech community forums.overclockers.co.uk
Direct Service Hotline
+44 (0)1782 44 44 55
Product information:
HD60S 1080p 60fps Console Capture/Recorder Device (1GC109901004)
Go Create
You continuously evolve your content. Stream and record your finest gaming moments with HD60 S, and leverage the perfect foundation to showcase what you're really capable of.

Instant Performance
With a slick exterior, streamlined curves and striking LED status strip, HD60 S outperforms in appearance alone. But the real power lies within. Stunning 1080p60 quality leaves no doubt that you're serious about your craft, while a state-of-the-art, reversible USB-C connector gets you hooked up in a snap. It's plug'n'play taken to the next level – literally.

Instant Streaming
HD60 S features a reliable, high-performance USB 3.0 connection to bring Instant Gameview to an external capturing solution for the first time. Now, your stream is powered by superior low latency technology that gets you up and running on Twitch or YouTube, in no time.

Instant Recording
Want to show off your skills, showcase your highlights, or share your entire story as it unfolds? With HD60 S, wield the power of advanced GPU acceleration to seamlessly record hours of your gameplay. Then access your content right where you need it, and instantly create history.

Perfect Creation
- Stream Command : Customize your stream without limits. Add your webcam, overlays, alerts and more, and change your layout on the fly with scenes.

- Flashback Recording: Forget to hit record? No sweat. Simply slide back in time and capture every moment retroactively.

- Live Commentry: Add your voice with the built-in Live Commentary feature, and you're all set for the big show.

Instantly You
Capturing your gameplay is just the beginning. With frictionless performance, HD60 S gives you the edge so you can hone your production, and stand out from the rest. Your audience will notice.

Technical Specifications
- Interface: USB 3.0
- Input : PlayStation 4, Xbox One, Xbox 360 & Wii U (unencrypted HDMI)
- Output: HDMI (lag-free pass-through)
- Supported resolutions: 1080p60, 1080p30, 1080i, 720p60, 720p30, 576p, 576i, 480p
- Dimensions: 112 x 75 x 19 mm / 4.4 x 3 x 0.75 in
- Weight: 106 g / 3.7 oz
- Comes with: Elgato Game Capture HD60S, USB cable, HDMI cable

System Requirements
- PC: Windows 10 (64-bit)
- 4th generation quad-core Intel Core i5 CPU (i5-4xxx or comparable)
- Intel HD or NVIDIA GeForce GTX 600 series graphics (or better)
- 4 GB RAM, built-in USB 3.0 port
- Internet connection
- Software support for OS X is available now.
More links for

"HD60S 1080p 60fps Console Capture/Recorder Device (1GC109901004)"
This article is used in:
OcUK TV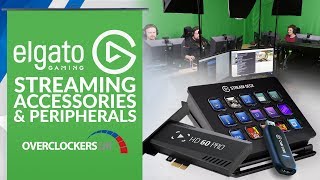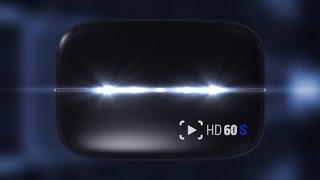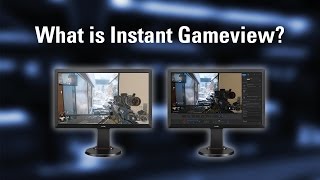 Customers also purchased: