The Ultra-Efficient NVIDIA GeForce GT 1030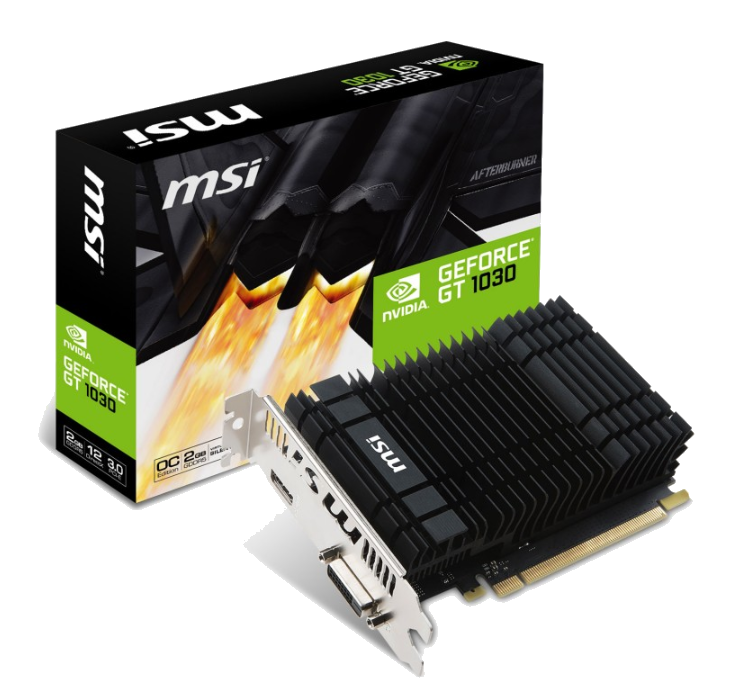 Overclockers UK stocks a wide range of GT 1030 graphics cards from the likes of MSI, Asus, Gigabyte, Zotac, KFA2, EVGA, and Inno3D. We would generally recommend these GPUs for any potential buyers looking to give their aging rig a new lease of life and allow AAA 1080p 30fps gaming on a budget (low to medium settings) thanks to the praised efficiency of Pascal architecture.
The arrival of the GT 1030 brings the immensely efficient Pascal architecture to ultra-portable LAN PCs and entry level gaming systems. NVIDIA has introduced the 1030 cards to the GeForce 10 Series line-up to bring existing home PCs into the next-gen fold. These gaming GPUs are so efficient that they do not even require external PSU power inputs, powered solely through the use of the PCI-Express 3.0 slot.