DAS


Keyboard X50Q USB RGB Soft Tactile Mechanical Gaming Keyboard UK Layout
Worlds First Smart Gaming Keyboard
Advanced Mechanical Gamma Zulu Switches
The Ultimate Computing Experience
Stock Code: KB-00C-DS
EAN: 0859285005466
MPN: DKGKX50P0GZS0UKX-UK
Manufacturer: DAS
Supported by the biggest tech community forums.overclockers.co.uk
Direct Service Hotline
+44 (0)1782 44 44 55
Product information:
Keyboard X50Q USB RGB Soft Tactile Mechanical Gaming Keyboard UK Layout
X50Q: World's First Smart Gaming Keyboard
The Das Keyboard X50Q is the world's first Smart Gaming Keyboard that moves beyond just a simple input device! Push your information straight to your keyboard to create a visual dashboard. The X50Q is an edgy crossover keyboard that makes it the ultimate computing tool
for the champion gamer and ace professional alike. It is a revolutionary smart, cloud-enabled, open API, RGB mechanical keyboard.

Advanced Mechanical Gamma Zulu Switches
Made for master gamers. You rely on twitch reflexes and split-second decision making. The Das Keyboard X50Q ensures that every command is executed flawlessly and responsively. Millisecond differences can decide whether you—or the other guy—comes out on top. Your
X50Q becomes an extension of yourself and your weapon of choice. Dedicated media keys. Extra set of silver keycaps for WASD. Removable, customizable and swappable top plate design. Game on!

The Ultimate Computing Experience
Made for master professionals. The Das Keyboard X50Q is an essential productivity tool, designed for focus, immersion, and innovation. Set it up so that everything you need to know is at your fingertips, but not screaming in your head. Type at the speed of thought. Instinctively
move words directly from your brain to your computer. Design the future, innovate and be the very best that you can be. Be Superhuman!

Product Details:

Advanced Mechanical Switch, 100 million Actuations, Faster Response, and Brighter RGB

Faster & superb RGB lighting creates an electrifying gaming experience along with the unsurpassed 100 million actuations —100% more durable than standard mechanical switches — will deliver satisfying gaming and work productivity for many years to come. Soft tactile key
switches with a 1.5mm actuation point, provide users with faster, more effortless typing and gaming sessions. Double cross points for redundancy which improves both accuracy and longevity. It's the most advanced mechanical switches in the world, available exclusively from
Das Keyboard.

Q Software for Illumination and Smart Notification Management — Customized, Color-coded Smart Notifications on User Selected Keys, via IFTTT and Zapier Freedom to focus and think. Tackle problems without the distractions from multiple device notifications, social media, and email. The Das Keyboard Q Software connects to IFTTT and Zapier to light up the X50Q smart keyboard with user-defined notifications—all color-coded and displayed right on the keyboard. Since they're happening in the periphery just outside the direct field of view and users are better able to stay focused on the task at hand. You can also receive

Q smart notifications while you are away from your keyboard with Q mobile applications for both Android and Apple.

2x brighter RGB+ with 16.8M Colors - Take your PC Gaming to the Next Level
Enhanced brightness and modern switch design, the X50Q delivers the brightest and most intense RGB colors, at least twice as bright as all other RGB keyboards. Personalize brilliant RGB color lighting and patterns to match your style from a spectrum of 16.8 million colors. The
Das Keyboard X50Q RGB mechanical smart keyboard is a marvel of modern engineering, binding advanced electronics with an eye-popping LEDs that produce a fireworks display. It supports unlimited lighting profiles, in which you can customize a host of controls specific to a
program or game.

Dedicated Media Controls with Q Button / Volume Knob
The Das Keyboard X50Q provides direct controls to quickly set sound level, play or pause songs, and adjust RGB brightness while gaming or working. Three rectangular media keys plus a unique volume knob designed for the way you play. Customize all 12 Function keys to quickly
and accurately execute complex maneuvers. With dedicated media controls, you can play, pause and mute music and videos instantly right from the keyboard.

Best Ergonomic Soft Touch Wrist Rest for Comfort and Protection against Injuries
Das Keyboard X50Q detachable wrist rest has a comfortable soft touch surface that also keeps your wrists in the right position to avoid tension on your muscles and tendons. It is ergonomic and supportive to make your gaming and computing experience more enjoyable.

Das German Engineering - Durable Build Quality for Confidence and Precision
German engineering stands for precision in all that we do—precision in the design and what you feel on your keyboard. Everything the gamer or professional touches and controls must instill confidence and precision. We want users to feel they have the computer and global internet
under their control and it will do exactly what they desire it to do. Das Keyboard 5Q sports an anodized black aluminum top panel for super durability, to reinforce the feeling of solidity, confidence, and precision. Your keyboard will last for a very long time and will sit securely
anchored on your desk. Made with first class electronics and top quality materials, the Das Keyboard 5Q will be serving you for many years to come.

Full N-key Rollover with 100% Anti-Ghosting - Capture Every Simultaneous Key Press
The Das Keyboard X50Q with full n-key rollover (NKRO) has the ability to scan each button press individually, as opposed to having the PC do it. As a result, every pressed key is noted, even if you are pressing a bunch of keys simultaneously. This is particularly relevant to gaming
because it gives gamers unlimited simultaneous use of all the keys during gameplay. With n-key rollover, it is possible to press as many keys as needed to enhance one's gaming performance.

N-key rollover technology also combats the issue of ghosting (an extra letter or key is erroneously registered) because each key is scanned independently. The X50Q will always read all keystrokes, optimizing your gameplay.

WASD Textured Keycap Set Included
Simple control right at your fingertips. Whether your game relies on getting last hits and holding lanes or pushing the payload and landing headshots, accurate key presses are a must. The included WASD gaming textured WASD keycap upgrade kit is designed to give your most
important keys a look and tactile feel that will give you a tactical advantage. These keycaps come in a striking silver color and transparent to visually distinguish themselves. Getting upgraded keypress accuracy and style is a piece of cake. Just pluck the old keycaps off your
Das Keyboard X50Q smart mechanical gaming keyboard, plug in the new ones, and dominate.

PRODUCT INFORMATION

Layout: UK ISO QWERTY
Backlighting: RGB
Connection Type: USB 2.0
Keycap Material: ABS
Aluminum top panel: Yes
USB Ports (Built-in): No
Dedicated Media Controls: Volume Knob, Play/Pause, Track Forward/Backward
Easy Access Media Controls: Yes
Firmware Updatable: Yes

SYSTEM REQUIREMENTS
Windows® 10, Windows 8.1, Windows 8, Windows 7, macOSX, Linux. (macOSX and Linux compatibility with software is coming soon
One 2.0 USB port, Optional 3.0 USB port for Enhanced Brightness Mode
Internet connection for software download

WARRANTY INFORMATION
1-Year Limited Hardware Warranty

PACKAGE CONTENT
Keyboard
Palm rest
WASD two-tone keycaps
Keycap puller
User documentation

PHYSICAL SPECIFICATIONS
Height: 1.28 in (32.45 mm)
Width: 9.21 in (233.8 mm)
Length: 17.77 in (451 mm)
Weight: 3.5 lbs (1.55 kg)
Cable: 6.5 ft (2 m)

GAMMA ZULU SWITCHES MADE BY OMRON FOR Das Keyboard:
Feel: Soft tactile
Gold Cross Point Contacts: 2
Durability: 100 million actuations
Actuation distance: 0.06 in (1.5 mm)
Actuation force: 1.6 oz (45 g)
Total travel distance: 0.14 in (3.5 mm)
More links for

"Keyboard X50Q USB RGB Soft Tactile Mechanical Gaming Keyboard UK Layout"
This article is used in:
OcUK TV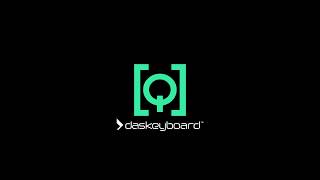 Product Specification:
| | |
| --- | --- |
| Keyboard size / type | Full-Size with numeric keypad |
| Switches | All Omron, Omron Gamma Zulu |
| Lighting colour | RGB (adjustable) |
Customers also purchased: